DNS is one of those things nobody thinks about unless there is a problem. When a DNS server goes down it takes down everything, website, email service, etc. To prevent this from ever happening you should use a DNS provider which has lots of redundancy and proven track record.
You decide who handles your DNS
When you buy a domain name, typically your domain provider is your DNS provider. Switching to new DNS provider is as simple as setting up a new account with another DNS provider, like DNS Made Easy, and then changing the nameservers over to that new DNS provider.
My domain anchor.host was purchased from Hover.com. I decided to use DNS Made Easy for my DNS. In Hover I switched nameservers to DNS Made Easy which looks like this.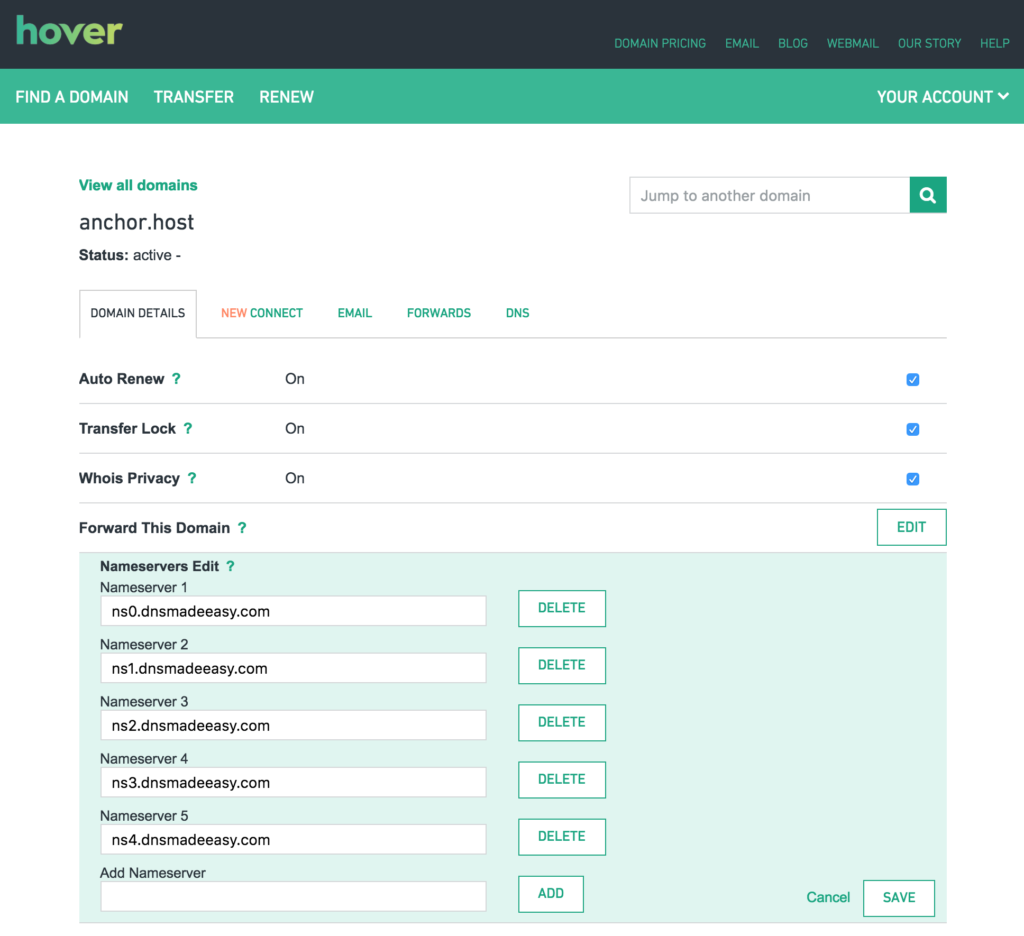 Paid DNS is better then free DNS
Beside the extra redundancy and proven track record, paid DNS providers also comes with a lot of useful features like:
Bulk find and replace – Useful for batch updating a bunch of sites to a new IP address.
Sub-accounts – Useful when multiple individuals or companies need to manage various parts of DNS. For example an IT firm might need to make mail record updates while the web firm might need to make A record updates.
History of changes – Ever break something with a DNS update? No worries if you have a history of changes which you use to undo your mistakes.
Stats – It's like Google Analytics but for your domain name.
Separation of services is good thing
The use of a DNS provider which is different then your domain provider is a good thing. It provides another level of separation of services. Domain provider do what they are good at and your DNS provider does what they are good at. As an added benefit it makes your domain names more portable. Generally moving domains is a painful process as you have wait and get the timing right else you'll experience some downtime as DNS records switchover. When your DNS provider is external you simply say you want to keep your nameservers the same during migration and it's a smooth switchover.