I'm excited to share a few billing enhancements to Anchor Hosting. First off, if you're an existing customer then check out the new billing section within https://anchor.host/account. It's completely revamped and integrated with your existing account. No longer do you need to leave the hosting dashboard to manage your billing. I talk more in-depth on why these billing improvements were necessary over here.
Secondly, I'm officially announcing a new agency plan and usage-based pricing. If you'd like to check that out then take a look at the revised plans page and the new pricing calculator.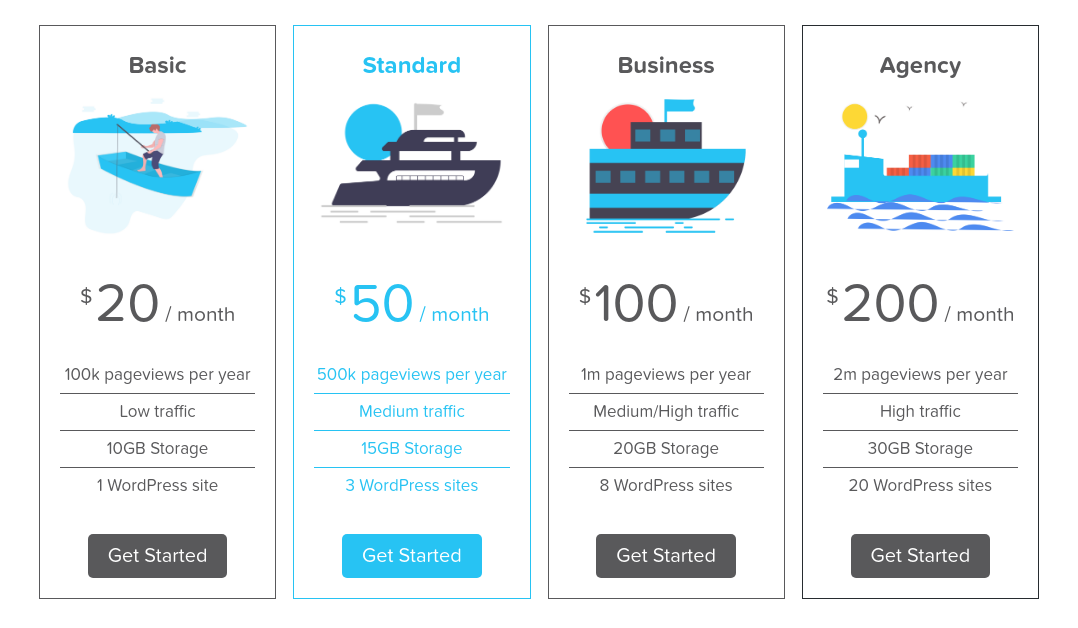 The new usage based pricing makes it easy for folks hosting many WordPress sites.
Previously, if you wanted to pay for multiple WordPress sites you'd need to either upgrade your plan or pay for additional hosting plans. That's no longer the case. You can now tack on extra sites, storage or visitors onto any plan. In fact, anyone currently paying for multiple hosting plans will be transitioned over to a single hosting plan which will cover all of their sites.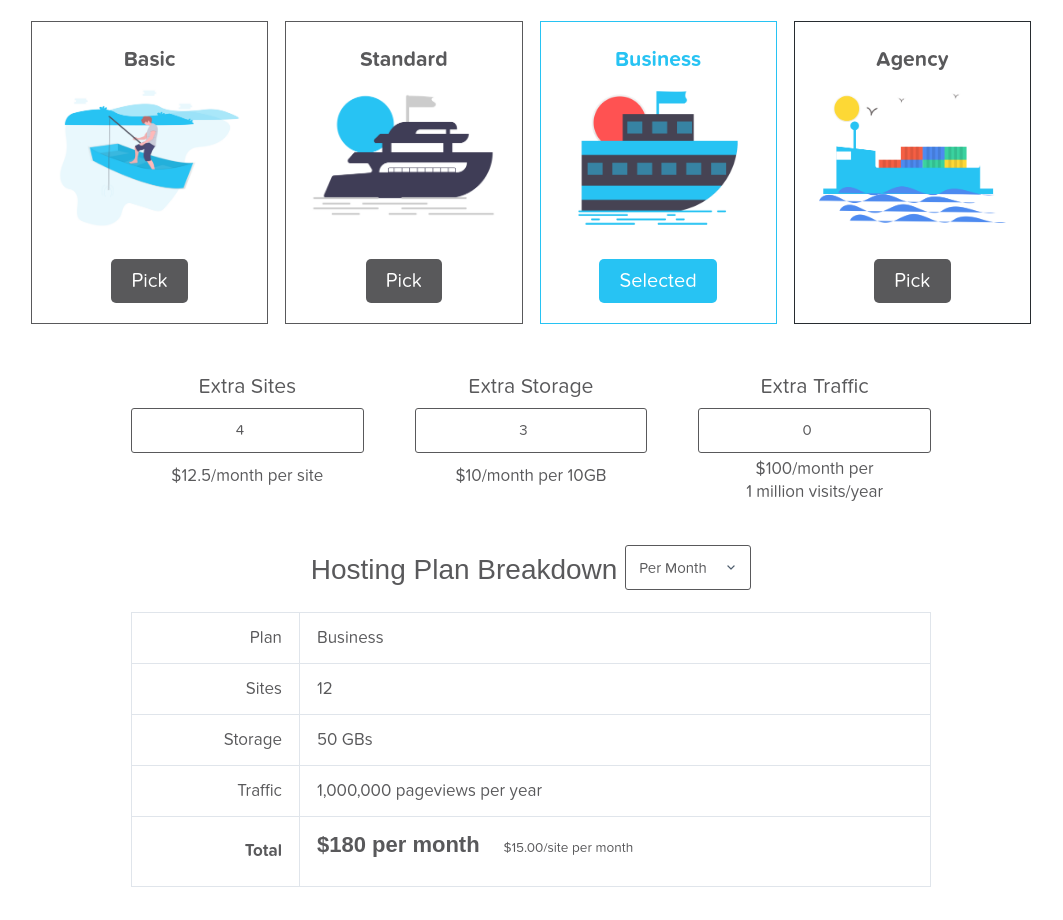 Putting greater focus on web professionals and agencies.
Anchor Hosting has grown primarily through word of mouth. The majority of all new customers come from referrals from web professionals and agencies. While other managed WordPress hosting and maintenance costs keep rising I wanted to do the opposite and reward the folks who made Anchor Hosting what it is today. The new agency plan does just that. Existing agencies, when switched to the new usage and agency plan, should notice a price drop. Enjoy!
If you have any questions or are curious about having Anchor Hosting handle WordPress sites for you or your customers, feel free to reach out.