With WordPress 5.0 comes the new block editor 🧱. This opens up an entirely new ecosystem of plugins all around adding blocks to the WordPress editor. One trend that's catching on are WordPress plugins that add an entire library of custom blocks. Do a search for blocks on the plugin directory and you'll see what I mean.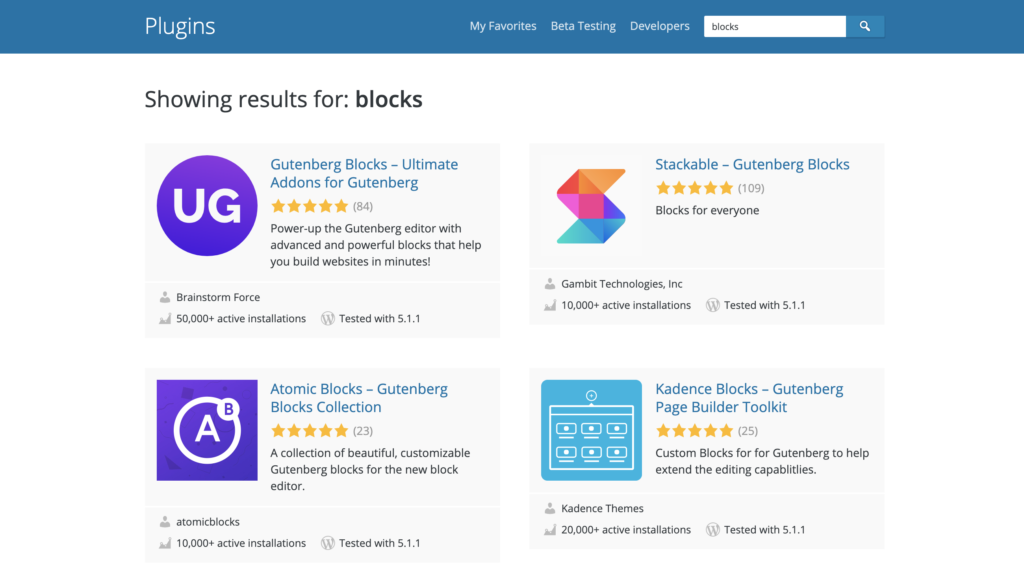 While you might be tempted to install any one with lots of active installs, consider one other thing… longevity. It's super early days to recommend the best block library plugin. That said, out of the list of current popularly block plugins there are two which stand out as I'll know they'll be around for at least the next five years. Those are:
This is a new and interested space to watch.
Agency owners and web developers have new opportunities to make their own custom block libraries which could be used on all WordPress sites they manage via a custom plugin. Need to add a new type of content? Then develop the block once and deploy via a plugin update.
Ultimately I think a few of these block library plugins will become good enough for most use cases.
Not everyone needs to jump into block development. That's a good thing as there are more important things to work on like actually using WordPress for making websites. ⚒👍