Jetpack's markdown module is easy way to add markdown to WordPress. If your not familiar with markdown then this is a good starting point. Out of the box you can use this on any WordPress page or post. Recently I was curious if I could use Jetpack's markdown other places like custom fields. Turns out, yes and it's not that difficult.
Markdown turns textareas into powerful inputs
Sometimes a full blown text editor is overkill. Using markdown with a simple textarea box is more accessible on devices like phones. On the logged in portion of anchor.host I created a custom internal logging system. It uses ACF's front end forms to input info without interacting with the WordPress backend. The main description textarea box has markdown enabled. The following input: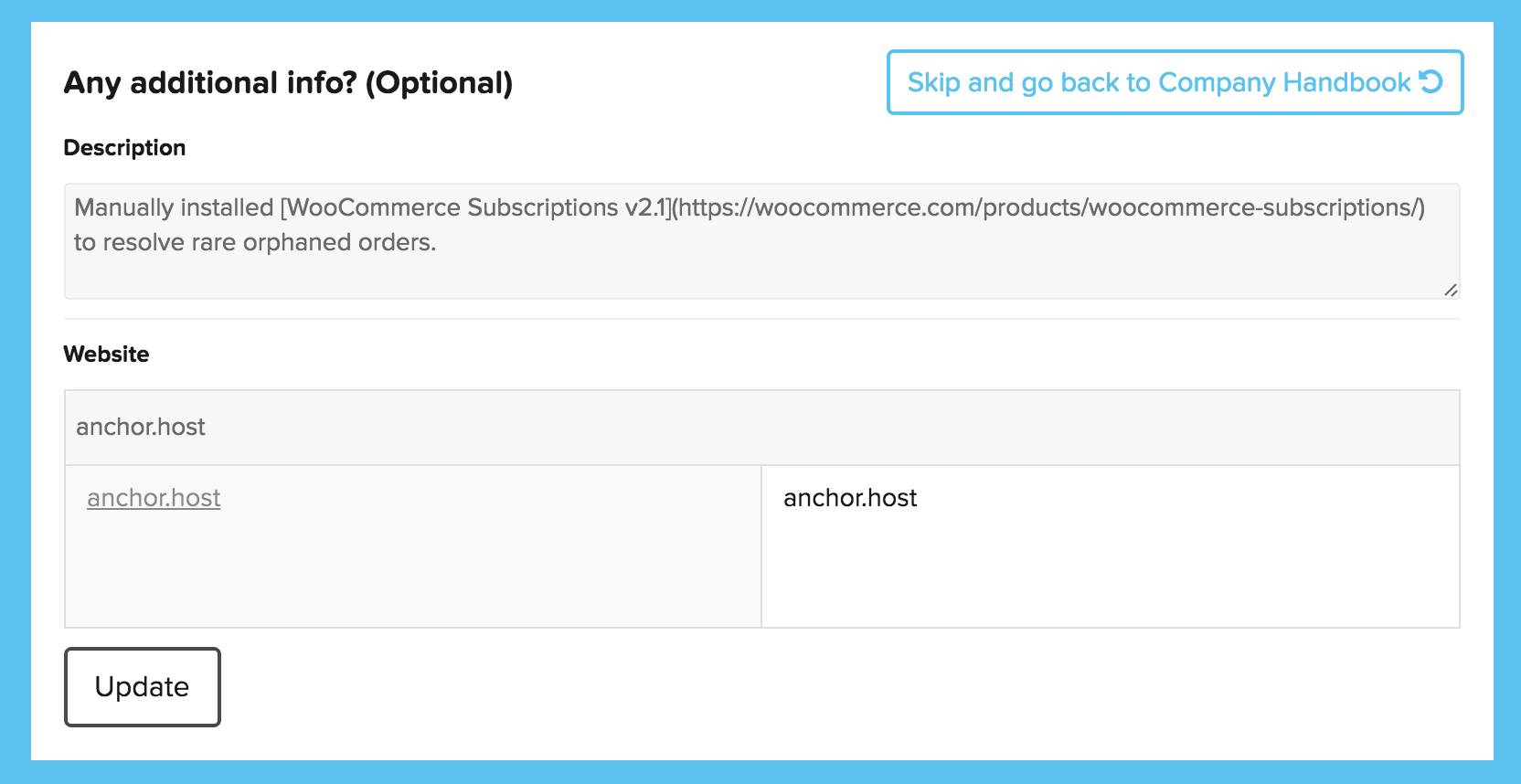 Will produce the following output: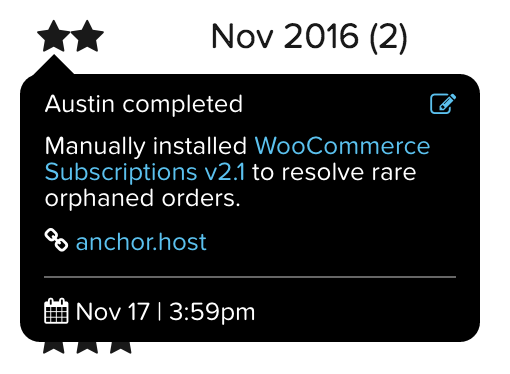 Since markdown is simply text content, the only custom part happens when displaying the custom field. The following code uses Jetpack's markdown to output the ACF textarea field in markdown.
<?php
jetpack_require_lib( 'markdown' );
$desc = get_field('description', $process_log->ID);

if ($desc) { ?>
<div class="desc">
  <?php echo WPCom_Markdown::get_instance()->transform( $desc, array('id'=>false,'unslash'=>false)); ?>
</div>
<?php } ?>