Here at Anchor Hosting, I've been a big user of ManageWP. ManageWP gives you a single dashboard to manage all of your WordPress sites. This is amazing if you are managing hundreds or thousands of WordPress sites. However as my number of hosting customers has grown, my reliance on ManageWP means that others can't use ManageWP without causing some disruption.
Anchor Hosting is now compatible with ManageWP.
Today I'm happy to announce that all Anchor Hosting customers are now able to use ManageWP. Under the hood I'm no longer using ManageWP but rather am handling theme/plugin updates and routine maintenance via my own open source toolkit.
ManageWP compatible, however not required for routine maintenance.
Most people use ManageWP to keep their WordPress sites up to date. If that's you then using something like ManageWP with Anchor Hosting is not necessary. Theme and plugin updates are applied automatically each week and are now viewable within the Anchor Hosting dashboard: https://anchor.host/my-account.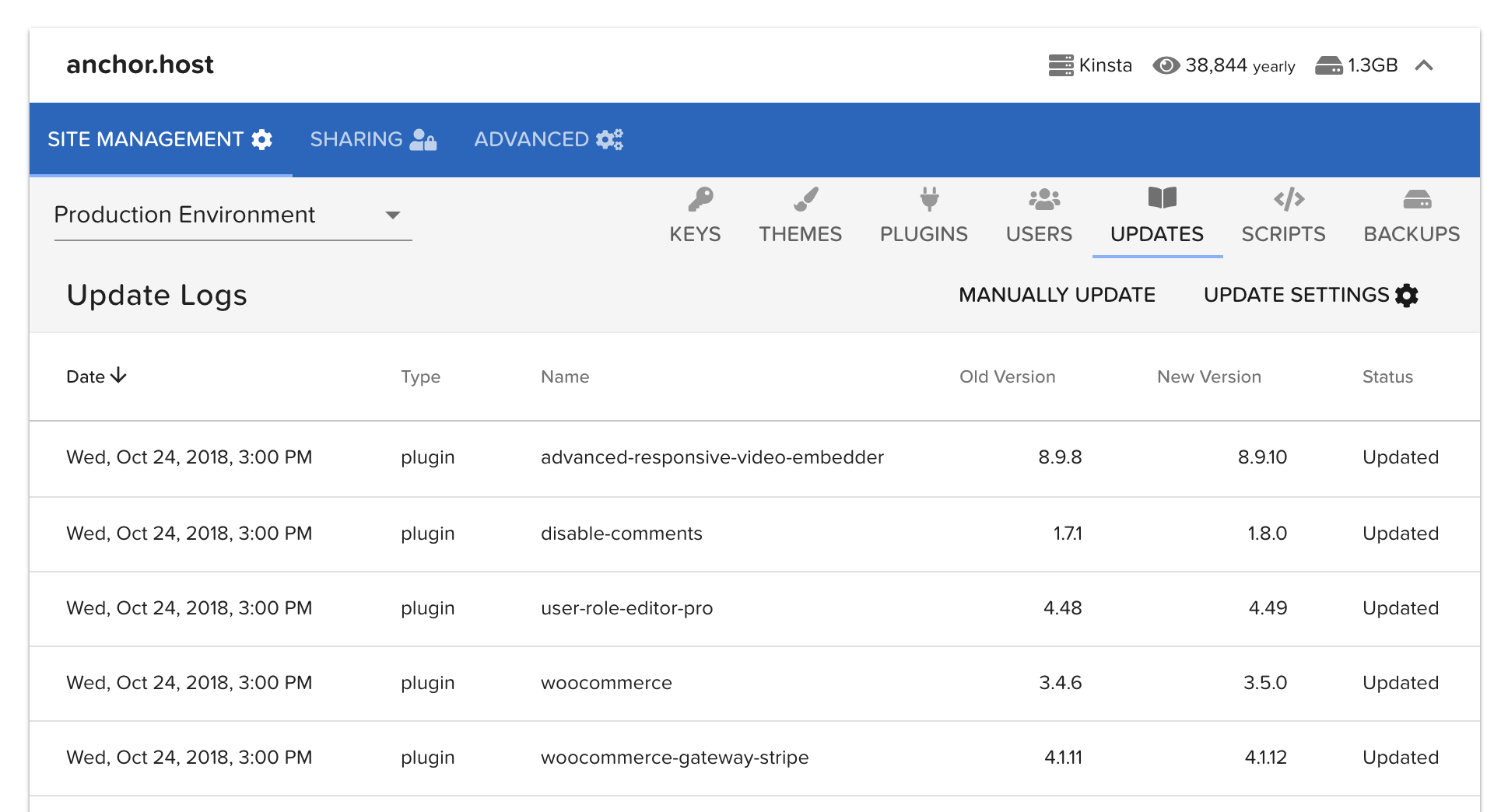 In addition to the new update log, no matter who updates what, a full history of which theme or plugin changed is keep within Backups > Quicksaves. Read more on Quicksaves and Rollbacks here.